Outdoor activities
Active holidays
Outdoor activities and holiday homes in Sardinia - Sa Fiorida
SARDINIA between RELAXATION, SPORT & NATURE

Thanks to its Mediterranean climate, our island gives everyone the chance to do numerous sports all year round, and sports clubs and teams will find this the ideal place for training sessions.
However, training is not just for the body, there is the mind and soul as well, in an as-yet unspoilt paradise of colours, tastes and flavours, traditions and traditional values, all of which go to give sports enthusiasts an experience that they will never forget.
Here in the centre of the North Coast of Sardinia, near to our holiday homes, it is possible to enjoy all kinds of sports. There are many Sardinian sports clubs who come here to train, both at amateur and professional level – even the German National football team chose to come to Sardinia!
So there is the opportunity to organize private training sessions as well as meetings with local teams, where friendly matches as well as social events can take place.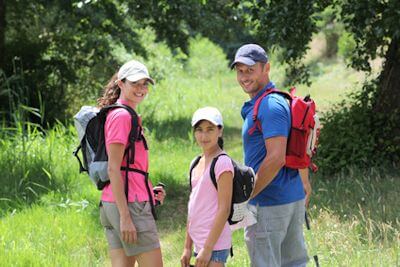 Valledoria has a Sports Hall (among the largest in the North of the island) and Stadium where it is possible to play indoor sports such as volleyball, handball, basketball, five-a-side football and tennis.
There are also a large number of open-air sports fields for playing football, seven-a-side football, tennis, basketball, volleyball and beach-volleyball.
Private gyms are available offering facilities and weekly courses for those who wish to do sports like body building, kung-fu, bio-energy gymnastics, sports dance, with coaches and trainers arranged by Sa Fiorida.
Pre-season championship preparation sessions will become more fun whatever the sport, training in particular for your own sport but also enjoying others as well.
BICYCLING
---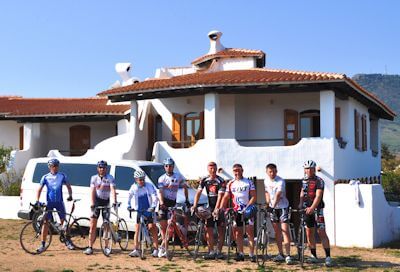 Bicycling. For both road or mountain biking cycling enthusiasts, Anglona "Nord Sardegna" can offer numerous circuits at various levels of difficulty, mixed, long, short, etc. which can be enjoyed by both professionals and amateurs alike.
Maps and detailed descriptions of the various circuits and routes can be found at the Sa Fiorida office, and there is a dedicated workshop equipped for repairs and assistance just 2 kms away.
WALKING/TREKKING
---
Trekking (nature walks) can be enjoyed in complete peace and quiet on the paths and tracks that run alongside the coast and up the slopes of Monte Ossoni (Nature Reserve). It is wonderful to leave the house with a rucksack on your back and let yourself be soothed by the sun's rays while drinking in the heady smells of nature.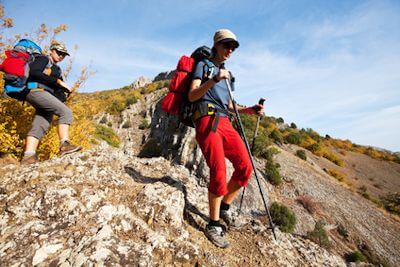 There are numerous routes of varying degrees of difficulty, and maps and detailed descriptions of the various circuits are available in a variety of different languages at the Sa Fiorida office.
Nordic Walking. For those who already have walking poles, great enjoyment can be found in simply walking along the normal roads and the dirt tracks as well as the white sandy beach itself, which extends for a good 15 kms.
BOWLS (BOCCE)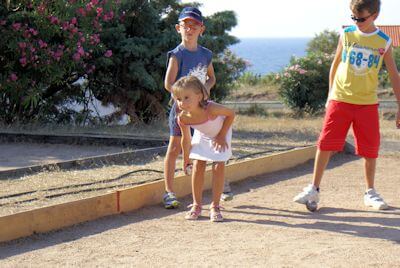 Bowls can be enjoyed in the open air on special hard earth pitches (there is a Sa Fiorida tradition of organizing bowls tournaments for young and old alike).
MOTOCYCLING & TRENINO VERDE
---
Quads. Our expert guides give you the chance to discover the most inaccessible and unspoilt parts of the island. Routes of varying difficulty allow everyone (whether expert or not) to get to know this exciting sport. Experienced staff will be happy to accompany you along these breathtaking routes and enjoy their sense of adventure, and there is the option of hiring Quads on site.
Enduro. At the Sa Fiorida office it is possible to find out information (with GPS coordinates) on the most suitable routes for this sport.
Motorcycling. The North of the island offers a number of itineraries and routes that are ideal for motorcyclists, and there is a dedicated workshop nearby for specialist advice, help and repairs. Trenino Verde/
Little green train. We organize special trips just a short distance from the Sassari-Perfugas-Tempio-Palau Green train route.
WATER SPORTS
---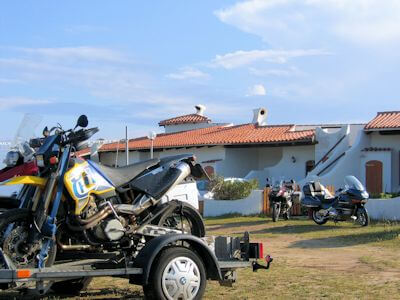 The island's mild climate allows people to enjoy water sports all year round.
Enthusiasts for these types of sport will be able to find expert instructors on site able to satisfy any request and requirement.
Canoeing
Canoeing is possible both on the sea and the river estuary, and it is possible to travel all along the River Coghinas enjoying the natural beauty of this corner of Paradise.
For canoeists, the mouth of the River Coghinas is the ideal place to train all year round. The river's estuary extends for several kilometres among unspoilt nature and sandy dunes that can reach 10 metres in height. A Kayak point rents canoes (single and double) on site all year round so that you can explore one of the most beautiful waterside environments on our island on your own or in company.
For more information: www.newkayaksardinia.it
Sailing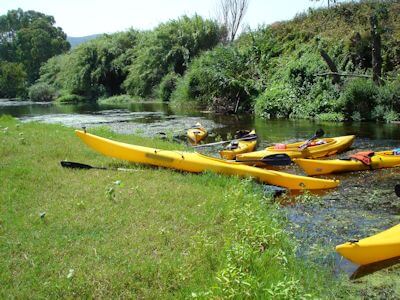 Renting boats, sailing courses and guided trips by sailing boat either on the river or the sea are available thanks to the professionalism and experience of expert staff who are always happy to oblige those wishing to get to know this exhilarating sport.
For more information: www.playasardinia.org
Wind-Surf and Kite-Surf
Wind-surf and kite-surf are possible either on the sea, to enjoy leaping over the waves, or at the mouth of the river to enjoy high speeds and long airborne jumps. The well-known champion Antonio Egris has set up a base and school specifically for these sports and works together with Sa Fiorida.
Surfing
Surfing. Special wave formations found only at La Ciaccia mean that enthusiasts can take to the water and enjoy themselves for hours on end, putting on a show that calls to mind some of the best known Californian surfers.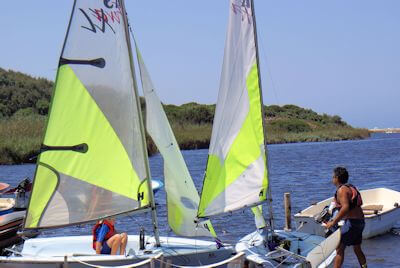 Sup Surf. The latest fashion this summer is Sup surf. Splendid waves give a thrill to the most daring, while the mouth of the River Coghinas provides a more peaceful haven for the calmer enthusiasts of this new sport.
Rubber Dinghy Hire. Rubber dinghies of varying size and with a variety of outboard motors can be hired from several places along the beach during the high summer season, and throughout the year from the Tourist Port at Castelsardo (8 kms away).
Snorkelling.
For snorkeling enthusiasts it is really eas
y to find fabulous places to go. In actual fact, the coast offers underwater scenery that changes every hundred metres or so. Flora and fauna alternate along with the sea bottom that varies between flat rocks and white sand. With a simple mask and snorkel, both young and old can admire and enjoy a new world just waiting to be discovered.
Scuba Diving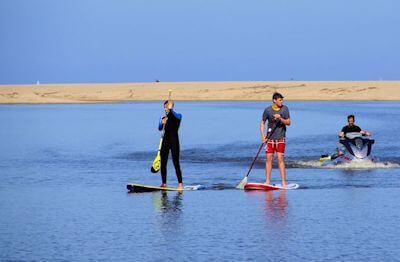 Scuba qualifications and diving are available thanks to the presence of three schools within a range of about 20 Kms. These all provide guaranteed equipment and recognized professionalism, while the sea off Castelsardo offers a number of interesting wrecks and shoals.
Accompanied sea trips and marine biology courses. If you want to find out more about our ocean, a marine biologi
st will be happy to hold a course explaining more about the local species, together with a snorkeling excursion to see them.
Swimming.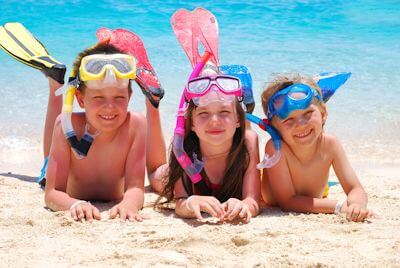 The crystalline sea will tempt you into going for long swims to tone up your muscles or just relaxing on a sun lounger.
The 25 metre swimming pool means that swimming teams can train in a unique atmosphere, set in a still unspoilt natural environment where on three sides the floor-to-ceiling glass walls allow you to enjoy the peace and quiet that Nature provides. About 10 Kms from Valledoria, the thermal water and an adjacent free-form gym mean that perfect preparation is guaranteed.
At a distance of 18 Kms, the public swimming pool at Perfugas offers the chance to work together with all the other swimming clubs in North Sardinia.
Swimming. Competitive sport swimming can be enjoyed all year round in the nearby 25 metre pools (10 kms at Viddalba with thermally heated water and 18 kms away at Perfugas)
PARAGLING
---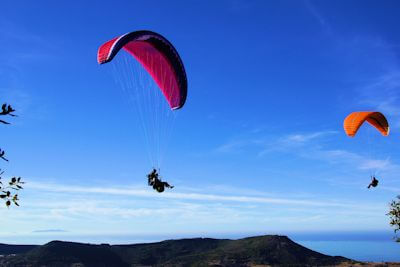 For Paragliding enthusiasts there are excellent launch sites along the upland ridges that are easily reached by car.
If instead you want to take a paragliding course, or enjoy a two-person tourist flight, national V.D.S. instructors will be happy to accommodate you.
CLIMBING
Sardinia in general has long being known as a rock climbing destination with its wild and spectacular rocky interior and coastline. Various bolted and equipped boulders and walls are available nearby on either limestone or granite.
FISHING
---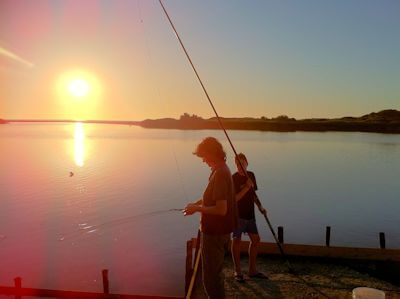 Deep-sea fishing. Both half day and full day excursions can be arranged on boats where the skipper will organize everything necessary for fishing (rods, bait etc.), whether big game fishing or trawling.
Surf-casting. The long sandy sea shore (around 15 kms), including the mouth of the River Coghinas means that surf-casting enthusiasts can enjoy this sport with excellent results. In Valledoria there are numerous specialist sport fishing shops where you can buy all the different bait and material necessary.
NATURE EXCURSIONS
---
Excursions to the Parco dell'Asinara and the La Maddalena Archipelago. The courteous and polite staff at Sa Fiorida will be happy to book and take details of any information necessary for guests to take part in these unforgettable excursions to either of the two North Sardinia Marine Park Nature Reserves.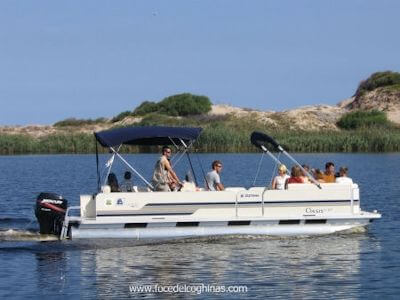 Riverboat. Riverboat excursions on the River Coghinas, (the boat is equipped to take differently able passengers and those with handicaps), mean that even families with small children and grandparents can discover the River Coghinas. Seated comfortably, it is possible to enjoy the beauties of the river and its natural wealth, thanks to Giosuè's detailed and careful explanations and the binoculars provided.
For more information: www.focedelcoghinas.com
Bird Watching
Bird watching – The pure unspoilt nature found at the estuary of the River Coghinas provide the ideal habitat for watching and admiring both permanent and migratory birdlife.
RELAXATION & BEAUTY
---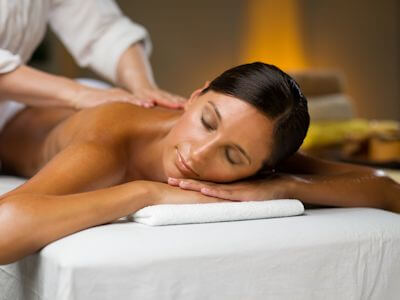 For those wishing to spend a holiday enjoying sensations of wellbeing and health, the newly opened "Centro Termale Casteldoria Terme" is able to offer you a wide range of beauty treatments. The excellent quality of the thermal mud and the products used, together with the high level of professionalism of the staff will guarantee miraculous results.
The Centre offers two kinds of service: one linked to the genuine thermal treatments, and the other more closely linked to Wellbeing and Beauty. The Thermal Centre is located on the banks of the River Coghinas just 11 kms from Sa Fiorida.
There are numerous beauty treatment centres specializing in massages and personal health care, as well as beauty salons, hair stylists using the latest in fashions and techniques, all of whom will be able to look after you and cater to your every wish.
Nail rebuilding, manicures, pedicures, wax treatments, cutting and setting, highlights, colour treatments and extensions are just some of the services on offer in Valledoria.
---