Events & Festivals
Expressions of joy
Events and festivals in Sardinia
This enchanting island will never cease to amaze you. Let yourself be taken by the events that express our culture and by our festivals that attract international artists.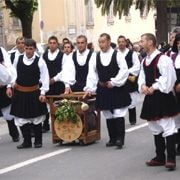 Spring
Life is outside. Squares theatres natural stages art and culture is everywhere; concerts exhibitions, folklore, and markets are an ideal way for spending Easter holidays with friends or family.
Summer
Relax on the beach, enjoy sports and open air activities and in the evening: music, dancing, shows, traditional crafts and markets are the right combination to continue into the night.
Autumn/Winter
Welcome the arrival of the "cold season" in one of the hottest places in Europe sampling the new season's wine, celebrating the Christmas holidays at numerous festivals by toasting under the stars and fireworks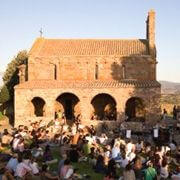 Special events in Sardinia
Music, Cinema, Theatre, Literature.ybr> Sardinia has numerous festivals and attracts international artists. The scene actors and writers help create a unique setting for shows in fantastic locations.