Half term & activity breaks
Half term & activity breaks
Calendar of offers
Holidays homes and apartments in Sardinia for holiday breaks
Half term and activity breaks in Sardinia - For every holiday or event our proposal low cost
Here you will find services offered by Sa Fiorida (reserved to its customers) and a calendar of local festivals and events. Take a break - many reasons to spend your holiday in Sardinia with us.
Organize your holiday break with us. We offer beautiful holiday homes and apartments by the sea and numerous activities.
The special deals and discounts are valid for the first 10 bookings. Hurry up .....
January
---
2nd to 9th January
Epiphany without carbon: 20% discount on all apartments. Those who book at least 5 days: 1 day bike rental for free
17th to 24th January
Artichokes and other delights. A typical Sardinian dinner is included in the rental price (minimum stay: 5 days - free for 1 person)
Volleyball, bocce and football
Activities "sea/river": sailing, surfing and canoeing
Sports & activities (ground): jogging, walking/trekking, biking/cycling, climbing, bird-watching, taking photos and excursions in quod



February
---
4th to 11th february
b>Settimana dei ricci di mare:sconto 10% sui nostri appartamenti
21st to 28th february
Carnival in Sardinia - celebrations among ancient traditions and fun: discount: 20% on our apartments
Volleyball, bocce and football
Activities "sea/river": sailing, surfing and canoeing
Sports & activities (ground): jogging, walking/trekking, biking/cycling, climbing, bird watching, taking photos and excursions in quod




March
---
7th to 14th march
Weeks of hiking and cycling and tastes of nature. We'll give you a discount of 10% (apartment: minimum stay: 5 days) and a road book of the most beautiful walks in our area (with GPS coordinates) and one day free bicycle rental
22nd to 29 march
Week of trekking and Nordic walking. A guided walk and road book included in the rental price
Volleyball, bocce and football
Activities "sea/river": sailing, surfing and canoeing
Sports & activities (ground): jogging, walking/trekking, biking/cycling, climbing, bird watching, taking photos and excursions in quod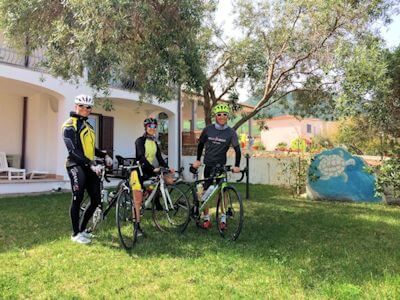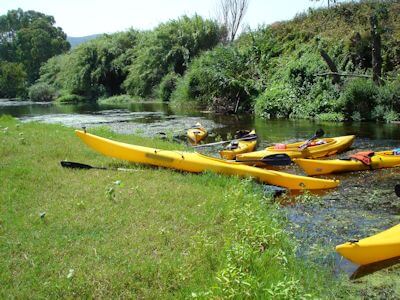 April
---
8th to 15th April
Holy Week and Easter - among the traditions, rituals, folklore and Christian liturgy. Very impressive are the processions in Castelsardo (only 11 km from us)
21st to 28th April
Flowers, scents and sports: Canoe trips (1 person free)
Volleyball, bocce and football
Activities "sea/river": sailing, surfing and canoeing
Sports & activities (ground): jogging, walking/trekking, biking/cycling, climbing, bird watching, taking photographs and excursions in quod




May
---
2nd to 9th May
Flowers, scents and sports: Canoe trips (for 1 person free)
11th to 18th May
Romantic boat trip for those who love nature and bird watching (excursion for one person free)
18th to 25 May
The Sardinian Cavalcade: The largest, no larger religious festival in Sardinia
Volleyball, bocce and football
Activities "sea/river": sailing, surfing and canoeing
Sports & activities (ground): jogging, walking/trekking, biking/cycling, climbing, bird watching, taking photographs and excursions in quod




June
---
every Thursday
Travelling with the "Green Train" and "The Ancient Boat" on the lake Liscia discovering enchanting places
every Sunday
Wine tasting (local wines)
every day
Boat trips to the islands: Asinara and Archipelago of La Maddalena
Volleyball, bocce and football
Activities "sea/river": sailing, surfing and canoeing
Sports & activities (ground): jogging, walking/trekking, biking/cycling, climbing, bird watching, taking photographs and excursions in quod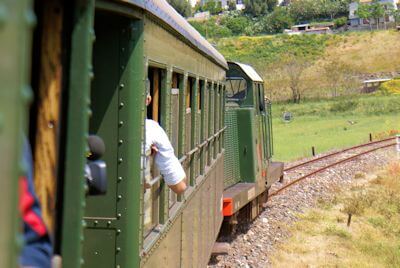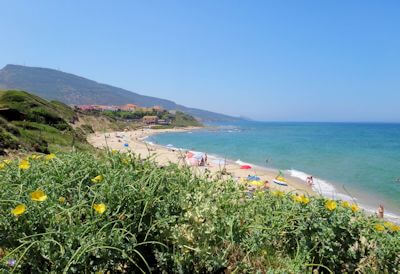 July
---
every Tuesday and Thursday
Summer street markets at La Ciaccia
every Thursday
Travelling with the "Green Train" and "The Ancient Boat" on the lake Liscia discovering enchanting places
Every Sunday
Wine tasting (local wines)
every evening
special events and festivals organized by the municipalities in the area
every day
Boat trips to the islands: Asinara and Archipelago of La Maddalena
Volleyball, bocce and football
Activities "sea/river": sailing, surfing and canoeing
Sports & activities (ground): jogging, walking/trekking, biking/cycling, climbing, bird watching, taking photographs and excursions in quod




August
---
14th August
Descent of candleholders (candelieri) at Sassari
14th August
The August party (Ferragosto) - celebration and fireworks at Valledoria (San Pietro a mare)
15th August
The August party (Ferragosto) - celebration and fireworks at Castelsardo
every Tuesday and Thursday
Summer street markets at La Ciaccia
every Thursday
Travelling with the "Green Train" and "The Ancient Boat" on the lake Liscia discovering enchanting places
every Sunday
Wine tasting (local wines)
every evening
Boat trips to the islands: Asinara and Archipelago of La Maddalena
every day
special events and festivals organized by the municipalities in the area
Volleyball, bocce and football
Activities "sea/river": sailing, surfing and canoeing
Sports & activities (ground): jogging, walking/trekking, biking/cycling, climbing, bird watching, taking photographs and excursions in quod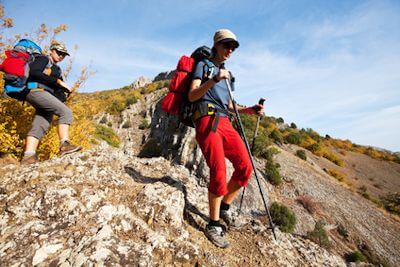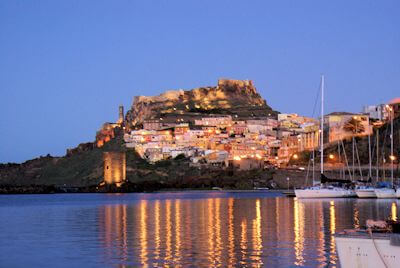 September
---
every Thursday
Travelling with the "Green Train" and "The Ancient Boat" on the lake Liscia discovering enchanting places
every Sunday
Wine tasting (local wines)
every day
Boat trips to the islands: Asinara and Archipelago of La Maddalena
Volleyball, bocce and football
Activities "sea/river": sailing, surfing and canoein
Sports & activities (ground): jogging, walking/trekking, biking/cycling, climbing, bird watching, taking photographs and excursions in quod




October
---
1st to 8th October
Cycling tour for those who love nature (1 free rental day for 1 person - minimum stay: 4 days)
14th al 21st October
Flowers, scents and sport: Excursion in canoe (1 trip free)
Volleyball, bocce and football
Activities "sea/river": sailing, surfing and canoeing
Sports & activities (ground): jogging, walking/trekking, biking/cycling, climbing, bird watching, taking photographs and excursions in quod




November
---
4th al 11th November
Active week: discount 50% on bicycle rental
16th al 23rd November
Active week: discount 50% on bicycle rental
Volleyball, bocce and football
Activities "sea/river": sailing, surfing and canoeing
Sports & activities (ground): jogging, walking/trekking, biking/cycling, climbing, bird watching, taking photographs and excursions in quod




December
---
4th al 11th December
Santa Claus: 10% discount on our apartments (plus 1 day bicycle rental free)
15th al 22nd December
Christmas scents in Sardinia: 20% of all apartments
Volleyball, bocce and football
Activities "sea/river": sailing, surfing and canoeing
Sports & activities (ground): jogging, walking/trekking, biking/cycling, climbing, bird watching, taking photographs and excursions in quod

---