Sailing in Sardinia
Sailing school
Sailing school at Valledoria in Sardinia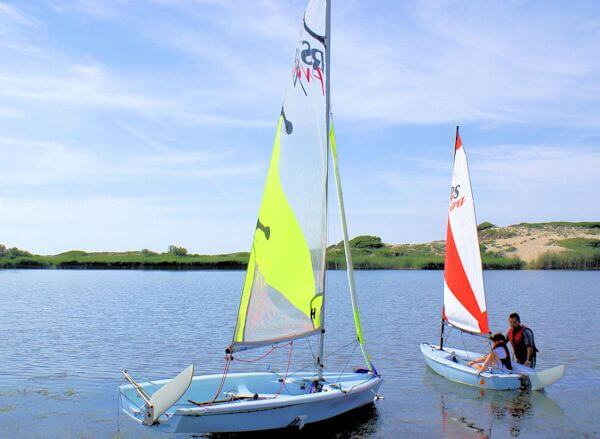 Navigation for beginners on the shallow, calm waters of the river Coghinas and for the more experienced on the low sea bottoms.
The sailing school Playasardinia offers various courses (L1-L2-L3). The base of the sailing school is located at the mouth of the Coghinas river, 4 km from the hamlet La Ciaccia, and at 1 Km from Valledoria.
Boats available are RS Tera (2,85 m length of the mainsail for children), according to RS Feva (3.86 m long - mainsail, jib, spinnaker), up to 140 kg total weight (as a one- man or double occupancy) and thirdly, RS Vision (4.60 m long - mainsail, jib, spinnaker), up to 225 kg for the double and even four-man crew.
During the day, the arrival of a slight breeze blowing from the north north-west guarantees the sailing expeditions in total safety. Individual sailing courses are available with the Playa Sardinia Watersports team to try surfing and to learn more about marine-lacustrine environment Area S.I.C. mouth of the Coghinas.
---